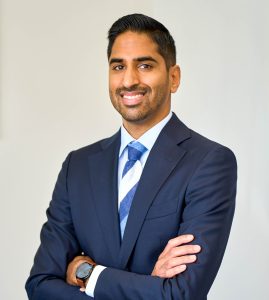 Aditya Gupta, DDS, D. ABDSM
Dr. Aditya Gupta was born and raised in Northern New Jersey. Upon graduating from Montville Township High School, Dr. Gupta decided to follow in the footsteps of his mother, who is a dentist practicing in New York City. Dr. Gupta completed the seven-year BA/DDS program at New York University, having graduated from both the College of Arts and Science and the College of Dentistry. He further went on to complete a one-year general practice residency at Montefiore Medical Center in Bronx, New York. Dr. Gupta continued his career by working in both solo and group private practices in New Jersey and Pennsylvania for the past few years, before deciding to finally take the leap and open his own private practice.
Dr. Gupta's philosophy is evident in every aspect of his dental practice: a trip to the dentist should be relaxing and rewarding. From the colors of the walls and texture of the floors to the state-of-the-art dental chairs and latest digital scanners, Dr. Gupta hopes that your experience with him will be very memorable. You will remember how relaxed you were but forget you were at the dentist's office!
Affiliations
Dr. Gupta is an active member of several dental organizations, including the American Dental Association®, New Jersey Dental Association, American Academy of Cosmetic Dentistry, Academy of General Dentistry, American Academy of Dental Sleep Medicine, American Board of Dental Sleep Medicine and New Jersey Sleep Society. Dr. Gupta is passionate about continuing education and constantly seeks to improve his skills and learn about the latest advances in dentistry. Dr. Gupta is currently working on completing the Spear Education Continuum and pursuing a fellowship in the Academy of General Dentistry. He obtained one of the top designations in the field of dental sleep medicine by obtaining his diplomate status from the American Board of Dental Sleep Medicine.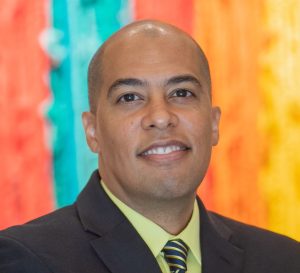 Thaddeus S. Boucree II, MD, DDS
Dr. Thaddeus Boucree is an innovator and leader in the disciplines of plastic and oral and maxillofacial surgery. He is only one of a few surgeons in the world fully trained in both specialties. Dr. Boucree received his Doctor of Dental Surgery degree from the University of Southern California. He furthered his surgical education by completing a residency in oral and maxillofacial surgery at Harbor/UCLA Medical Center in Los Angeles, California. Dr. Boucree then went on to earn a Doctor of Medicine degree at Meharry Medical College and furthermore completed a residency in plastic and reconstructive surgery at Henry Ford Medical Center in Detroit, Michigan. Dr. Boucree's extensive training and surgical techniques are transformative in the field of oral, implant and cosmetic facial surgery.
Dr. Boucree begins every consultation with an emphasis on the patient's concerns and desires. He achieves success and patient satisfaction by balancing his surgical skills with the utmost in professionalism.
Affiliations
Dr. Boucree currently is a member of the American Association of Oral and Maxillofacial Surgeons (AAOMS), a professional organization representing more than 9,000 oral and maxillofacial surgeons. Dr. Boucree is highly regarded in the fields of oral surgery and plastic and reconstructive surgery and maintains practices both in New Jersey and New York City.